About Jay Reynolds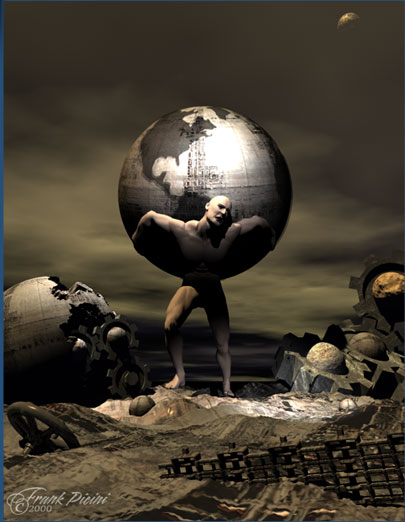 Jay Reynolds was born in Dallas, Texas during the summer of 1955, and spent his childhood there. During that time, he developed a love of reading and observation. From an early age, he worked in the family business building municipal water systems and industrial buildings, and a working knowledge of many trades. His parents instilled in him a strong work ethic and moral values, and he became fluent in the Spanish language.
He attended the Texas Maritime Academy of Texas A&M University at Galveston, TX, graduating in 1977 with a Bachelor of Science degree in Marine Engineering. During that time, he was able to travel worldwide and qualified to become a Third Assistant Ship's Engineer, Steam/Diesel, Unlimited Horsepower.
His studies at the University included all engineering disciplines, with heavy emphasis on power generation and marine propulsion systems, and also oceanography, meteorology, and navigation.
After graduation, he received further training and became a Field Service Engineer for the General Electric Corporation, working on the Texas gulf coast providing technical direction in both construction and maintenance of large steam and gas turbines and shipboard engines. He also traveled widely in Central America. In 1979, seeking further opportunity, he moved to the island of St. Croix, U.S. Virgin Islands, and joined the Hess Oil Virgin Islands Corporation, where he was employed as a Gas Turbine Engineer and supervised maintenance of nine gas turbine power generators with waste heat recovery boilers at one of the world's largest oil refineries.
On St. Croix, and in subsequent travels around the Caribbean, he became an accomplished diver, spearfisherman, and sailor, and immersed himself in West Indian culture. Eventually, a home garden grew to become a full-time enterprise which was called "Blue Chips Farm", a farm which produced organically grown tropical fruits and vegetables. This operation, with the able assistance of his beautiful wife, Karen, was expanded when he developed a cannery operation to create gourmet quality preserves and sauces, which were marketed to the tourist trade. Blue Chips consistently won prizes at local fairs and their products were sold throughout the islands and by mail-order.

In 1989, Blue Chips was featured in Organic Gardening magazine for it's innovative system of alternating crop beds with permanent mulch generating strips thus supplying organic matter, mulch, reducing erosion, and slowing evapotranspiration. During off seasons, Jay continued his engineering work off the farm as Port Engineer for General Offshore Corporation, which performed quality control testing of U.S. Navy antisubmarine detection devices.
On September 19, 1989, St.Croix was devastated by Hurricane Hugo, a powerful category 5 hurricane that completely devastated the island. The damage was further accomplished by widespread looting in the aftermath. After total destruction of the farm and the island's economy, Jay was asked to return to the Hess Oil refinery during their rebuilding, this time working as Fired Boiler Supervising Engineer, where he continued for the next two years.
In 1992, the Reynolds repatriated to the United States mainland and purchased property to begin development of a self-sufficient homestead in the midwest. They have restored a 120 year old log cabin and built barns and outbuildings. Current efforts are nearing completion of a super-insulated Victorian style home built using native stone and the slip-form method. Soil is being built up using large amounts of organic matter and legume crops, and orchard trees have been planted. Their family now includes two children, some small animals, and a secure location to live, with timber, bottomland, a creek, and a free-flowing spring.
Upon returning from 12 years offshore, Jay was astonished at the changes he found in his nation. The loss of American rights, the submersion of sovereignty, lowering of educational achievement, and the decline of America's preeminence in manufacturing were especially troubling. Seeking answers and solutions, he allied with William Cooper, a great American who has been documenting these changes and their possible outcomes. Jay's research has helped in the production of a newspaper, VERITAS, the Harvest-Trust website, and Mr. Cooper's nightly broadcast "The Hour of the Time". His writing has been featured on several websites and newspapers, and he hopes to provide the best information possible, fully documented and verifiable by any reader. He is willing to listen to all viewpoints and strives to establish reality based on factual information and logical analysis. His work has been completely without remuneration and is for the benefit of all.


Back to Contrails, or 'Trails-Con?
Back to Jay Reynolds World